Remateable connections are made possible by Fiber Connectors.  Fiber Connectors are therefore generally used where flexibility is needed at termination points when an optical signal is routed.
Examples would include connections from receivers to equipment pigtails, or normal termination, or when re-configuring systems. Remateable connections make it easy to meet changing customer requirements by simplifying system reconfigurations.
Polish and Epoxy Connectors
Polish and Epoxy style connectors were originally used for termination and these are still being installed extensively. These connectors offer a wide range of choices including SC, ST, LC, FC, SMA, D4, MT-RJ and MU. Some of their advantages are listed below:
Sturdiness — Ability to endure higher levels of environmental and mechanical stress
Cable size — Can be used for cables of varying diameters, from big to small
Numerous Connectors — Can handle single and multiple cables (up to 24) in a single connector
Polish and No-Epoxy or Pre-Loaded Epoxy Connectors
The main advantage of these connectors is that they are easy to install. This translates to lower skill levels needed to handle them. These connectors can be divided into two types:
Connectors without epoxy
Connectors with preloaded epoxy
The fiber is stabilized by an internal crimp mechanism and these connectors are available in SC, ST and FC styles.
No-Polish and No-Epoxy
Simple design and low cost are the hallmarks of these connectors. As a result, training and installation costs are greatly reduced, while fast restorations are enabled.
They are available in SC, ST, LC, FC and MT-RJ connector styles.
Numerous connectors, both standard and proprietary, are used in the field of telecommunication equipment, data lines, television and cable, and other industrial fields. The connectors described in this text are the ones that have been used most extensively in the past, and many are still being used to this day. Various connectors that could potentially have a big influence in the future are also discussed.
Some of the common connector types are listed below:
Bionic Connector
Standard Connector (SC)
Ferrule Core Connector (FC)
ST Connector (ST)
SMA Connector
Lucent Connector (LC)
Plastic Fiber Optic Cable Connectors
Enterprise Systems Connection Connector (ESCON)
Fiber Distributed Data Interface Connector (FDDI)
Opti-Jack Connector
LX-5 Connector
Volition Connector
MT-RJ Connector
MU Connector
MT Connector
E2000 Connector
A brief description of the connectors is as follows:
Bionic Connector – Obsolete
The now obsolete Bionic connector was one of the first connectors employed in fiber optic communications links. This connector can be easily identified by the tapering sleeve that fixes on to the fiber optic connector. The narrowing end enables the sleeve to be located on the connector properly. The connection is secured by the guided rings that are provided complete with caps. These fit over the ferrule and screw onto the sleeve that is threaded.

Figure 1: Bionic connector
Standard Connector (SC)
Simple, rugged and low cost, SC connectors use a ceramic ferrule to deliver accurate alignment of the SMF. The SC connector comes with a locking tab that enables push on / pull off operation.
At the time of writing the most popular choice for such equipment like Fiber Multiplexers, GPON and EPON ONU's, Fiber Media Converters and more.

Figure 2: SC connector
Figure 3: ADnet's Gigabit Fiber Media Converter with Single Mode Dual fiber port using SC connector (UPC type). 
Ferrule Core Connector (FC)
Although the FC connector was widely used in fiber optic networks until of late, its use is dwindling fast. This connector uses a threaded container and a position locatable notch to achieve exact locating of the SMF in relation to the receiver and the optical source. Once the connector is installed, its position is maintained with total precision.
FC connector is pretty common choice for example in Video over Fiber Transmission Equipment.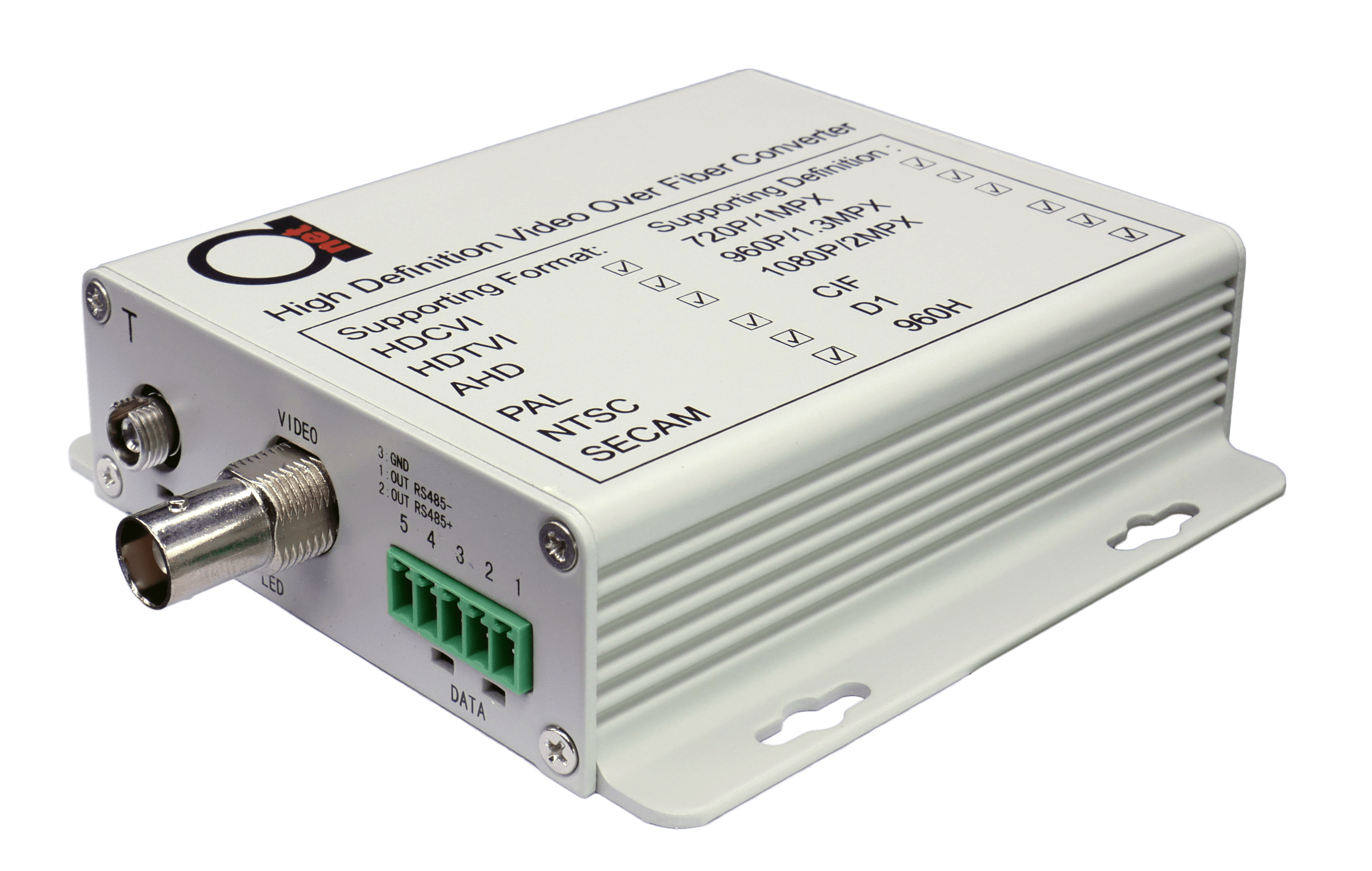 Figure 4: ADnet's AHD/TVI/CVI over fiber 1 port transmitter with FC connector. 
Figure 5:  FC connector
ST Connector
The ST connector's keyed bayonet design is similar to that of a BNC (Bayonet Nut Connector or Bayonet Neill-Concelman) connector. The connector is used widely for MMF and SMF FOC and is extremely easy to use. The ST connector is manufactured in two versions – the ST and the ST-II. Both types are keyed and spring loaded, and use a "push-in and twist" mechanism.
Figure 6:  ST connector
In some cases, if Multimode type cable is required, some of our customers order RCA audio over fiber converter, with ST connectors:
Figure 6:  ST connector on RCA audio over fiber converter
SMA Connector
The obsolete SMA connector was the forerunner to the ST connector which we discussed above.. This connector was eventually replaced by the ST, and later by SC connectors.
Figure 7:  SMA connector
Lucent Connector (LC)
The Lucent Connector, sometimes referred to as the Little Connector, is a small form factor FOC that uses a 1.25 mm ferrule. There are 3 different types of LC connectors:
Single Mode LC APC
Single Mode LC UPC
Multi-Mode LC UPC
If you had used any SFP module, you have sure seen this connector.
Figure 8:  LC connector
LC connector is always present on SFP's, and if some equipment uses SFP as transmitter, like for example our USB over fiber transmitters, then you can recognize it easily:
Figure 8:  LC connector on USB over Fiber Transmitter set from AD-net
Plastic Fiber Optic Cable Connectors
There are relatively fewer plastic connectors available when compared to glass fiber. These connectors are cheaper and are primarily designed for easy application. Polished and epoxy options are generally not available for plastic connectors.
Plastic FOC connectors are available in both standard and proprietary designs. Although SMA or ST connectors are mainly designed for use with glass, they can also be used with plastic FOC.
Figure 9: POF connectors
Enterprise Systems Connection Connector (ESCON)
ESCON connectors were developed by IBM for interfacing peripheral storage devices, including tape drives, to their mainframes. ESCON is a half-duplex serial interface that uses FOC.
Figure 10: ESCON connectors
Fiber Distributed Data Interface Connector (FDDI)
FDDI provides data transmission at 100 Mbps in a dual ring token local area network within a 200-kilometer range. The FDDI connector connects network equipments to a wall plug. The connector contains a 2.5mm ferrule that can mate onto ST and SC connectors by making use of adapters.
Figure 11: FDDI connectors
Opti-Jack
The Opti-Jack duplex connector resembles the universal RJ-45 connector. The package contains two ST type ferrules and is a rugged plug-and-jack (female / male) connector.
Figure 11: Opti-Jack connectors
LX-5 Connector
The LX-5 provides high density, high performance and reliable connections. This connector uses automatic metal shutter technology in a standardized small form factor package with a 1.25 mm ferrule. These connectors are designed for use in CATV applications as well as in modern day high performance
telecommunication networks. The LX-5 achieves high packing density because of its small form factor, while automatic metal shutter delivers enhanced safety and high performance. At 0.1 db, the insertion loss of this connector is one of the lowest in the market.
Figure 12: LX-5 connectors
Volition Connector
The Volition connector is unique in that it does use a ferrule. This plug-and-jack duplex connector employs a 'V' shaped groove to align the fibers.
Figure 13: Volition connectors
MT-RJ connector
The single polymer ferrule duplex MT-RJ connector includes alignment. It is available in female / male connectors, or a plug-and-jack format.
Figure 14: MT-RJ connector
MU Connector
MU Connectors have a reduced footprint and are new generation connectors used mainly in dense applications. The connector is square and employs a push-pull mating mechanism. The different variations of this connector are listed below:
Single Mode APC
Single Mode UPC
Multi Mode UPC
This connector is used for SONET, SDH, LAN, WDM, CATV as well as ATM applications.
Figure 15:  MU connector
MT Connector
The MT connector is a ribbon cable that has 12 fiber connectors. They are used for factory terminated cable assemblies and cabling systems.
Figure 16:  MT connector
E2000 Connector
Modern day telecommunication networks increasingly make use of E2000 connectors. The inclusion of an integrated spring loaded shutter is a unique feature of this connector. It protects the ferrule from dirt, dust and scratches. As this connector uses a monobloc ceramic ferrule, problems associated with different co-efficient of expansion are eliminated. The E2000 is a latched push-pull locking connector. The E2000 is trademarked by Diamond SA, based in Losone Switzerland.
This connector is available in the following variations:
Single Mode APC
Single Mode UPC
Multi Mode UPC
The major advantages of this connector are the enhanced safety and high performance due the shutter mechanism and the monobloc ferrule. The E2000 connector supports color keying and its return loss of 0.1 db is one of the lowest in the industry. This connector is used in broadband applications, telecommunication networks, LAN (Fiber-In-the-loop [FITL], Fiber CATV, Fiber-to-the-Desk [FTTD], Fiber-to-the-Home [FTTH] and data networks.
Figure 17:  E2000 connector
Testimonials